Ramen Noodle Miso Soup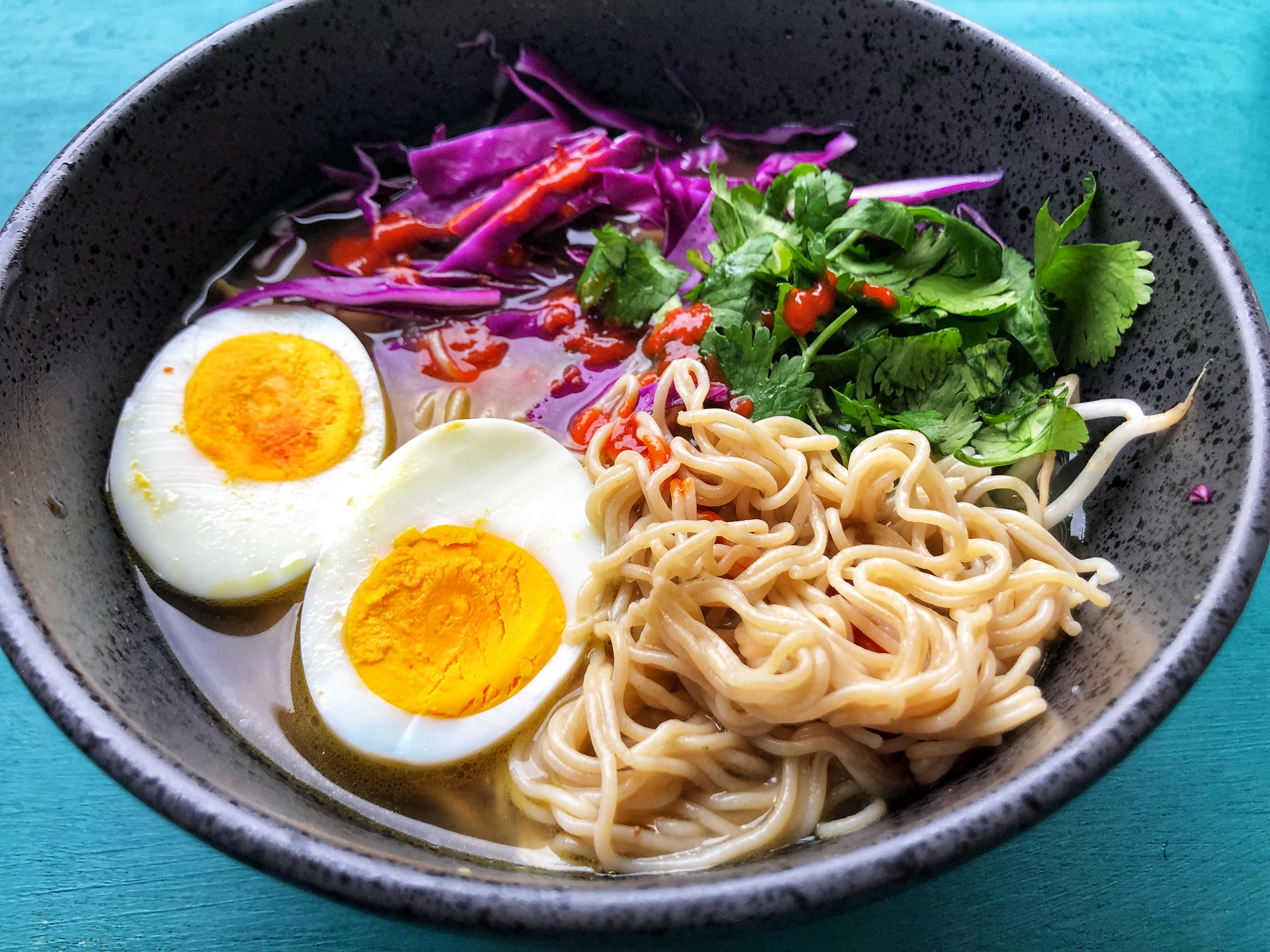 Author:
The Glisten Girls
1 Tbsp. oil
2 green onions, sliced
¼ white onion, finely diced
3 cloves garlic
2 inch piece of ginger, finely diced
1 sheet nori
6 cups bone broth, chicken broth or veggie broth
½ oz. dried shiitake mushrooms
3-4 Tbsp chickpea miso paste
¼ cup coconut aminos or tamari
4 blocks ramen noodles
Toppings:
Cilantro, Basil, Mint
Green onions
Mung bean sprouts
Purple cabbage
4 Boiled eggs
In a large stock pot, sauté onions, garlic, and ginger in oil. Cook until fragrant.
Add broth, mushrooms and nori.
Simmer for 20 mins then strain.
Discard the nori. Slice mushrooms into bite size pieces and add back into the soup.
Boil eggs, peel and set aside.
Cook noodles according to package instructions, rinse and set aside.
Add coco aminos and miso to broth, whisk until smooth.
Prepare toppings: rinse the herbs and mung bean sprouts, chop the cabbage, and slice the green onions.
To plate: place ¼ of the noodles in a large bowl. Then, ladle the soup over the top. Slice one egg in half and place it into the soup, add the cabbage, green onions and herbs and drizzle with sriracha. Enjoy!