Chocolate Fig Cookies with Coconut & Sea Salt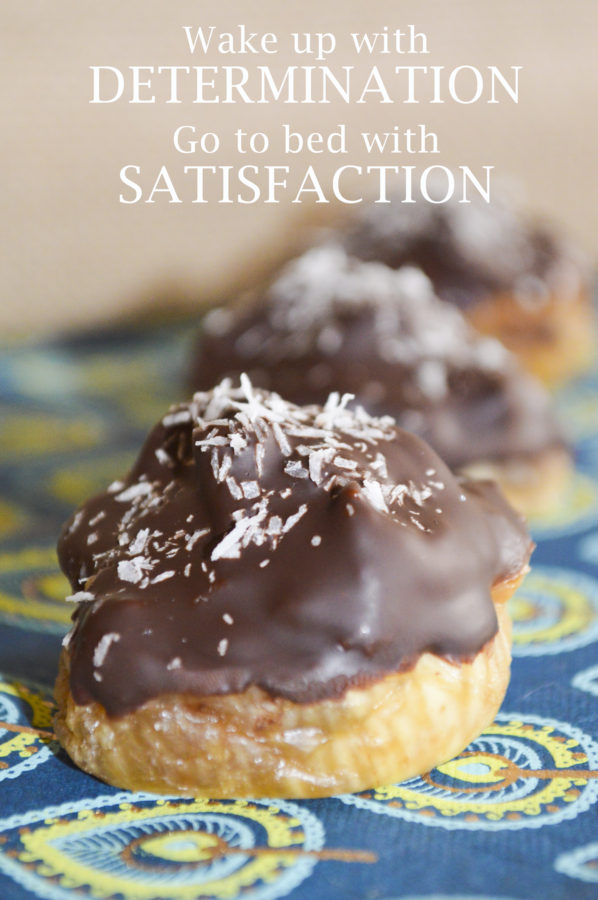 Author:
The Glisten Girls
8 Figs
¼ cup almond, peanut or other nut butter
1 tsp vanilla bean paste or vanilla extract
8 walnut halves
Shredded coconut
⅓ of a 70% chocolate bar, melted
Sea salt
Soak the figs in warm water for about 5 minutes to make them easier to eat.
Mix the nut butter with the vanilla.
Drain the figs and pat dry.
Melt the chocolate in the microwave. Start with 30 seconds, stir, then microwave for 20 seconds at a time until the chocolate has melted.
Place figs on parchment paper and place a nickel-sized amount of nut butter mixture on top of each fig.
Place one walnut halve on the top of each fig.
Dip just the top of each fig cookie into the melted chocolate, place on the parchment and top with a sprinkle of shredded coconut and sea salt.
Place in the refrigerator for at least ten minutes to allow the chocolate to set.
Before serving, allow to sit at room temperature for about 5 minutes before eating.
You won't use all of the chocolate but you need to melt enough so you can dip each fig.
Serving size:
1
Calories:
84
Fat:
5
Carbohydrates:
8
Sugar:
5
Fiber:
5
Protein:
2
Recipe by
Shut Up & Glisten
at http://shutupnglisten.com/2015/03/chocolate-fig-cookies-with-coconut-sea-salt/